Sell With Us
COVID-19 
After some discussion here at Auctions International, we have made the decision to open up our online auction marketplace to EVERYONE!
We understand that many of our customers may be financially impacted by the COVID-19 pandemic and we want to help however we can. With that said, we will be temporarily waiving our seller's commission on all absolute auction contracts!

We hope this provides a new opportunity for you to turn some assets into funds.

To get started please email our Listings Department with the Subject: "COVID-19 Auction"
Email Contact: Listings@auctionsinternational.com
________________________________________________________________________________
Since 2002 Auctions International, Inc. has been helping agencies and businesses sell their assets for maximum dollar.
Our high-traffic website receives over 38 million page views annually and we proudly serve over 1,500 agencies across the Northeast and Beyond.
If you are from an Educational Institution or Municipality please contact your designated Sales Representative, listed below, to start your selling process today!
If you are a business or individual please contact our Listings Department directly; Listings@auctionsinternational.com  
For all other inquiries please contact our Operations Manager directly
RJ Klisiewicz III
(800) 536-1401 x110
(716) 656-1400 x110
rich@auctionsinternational.com
NEW YORK STATE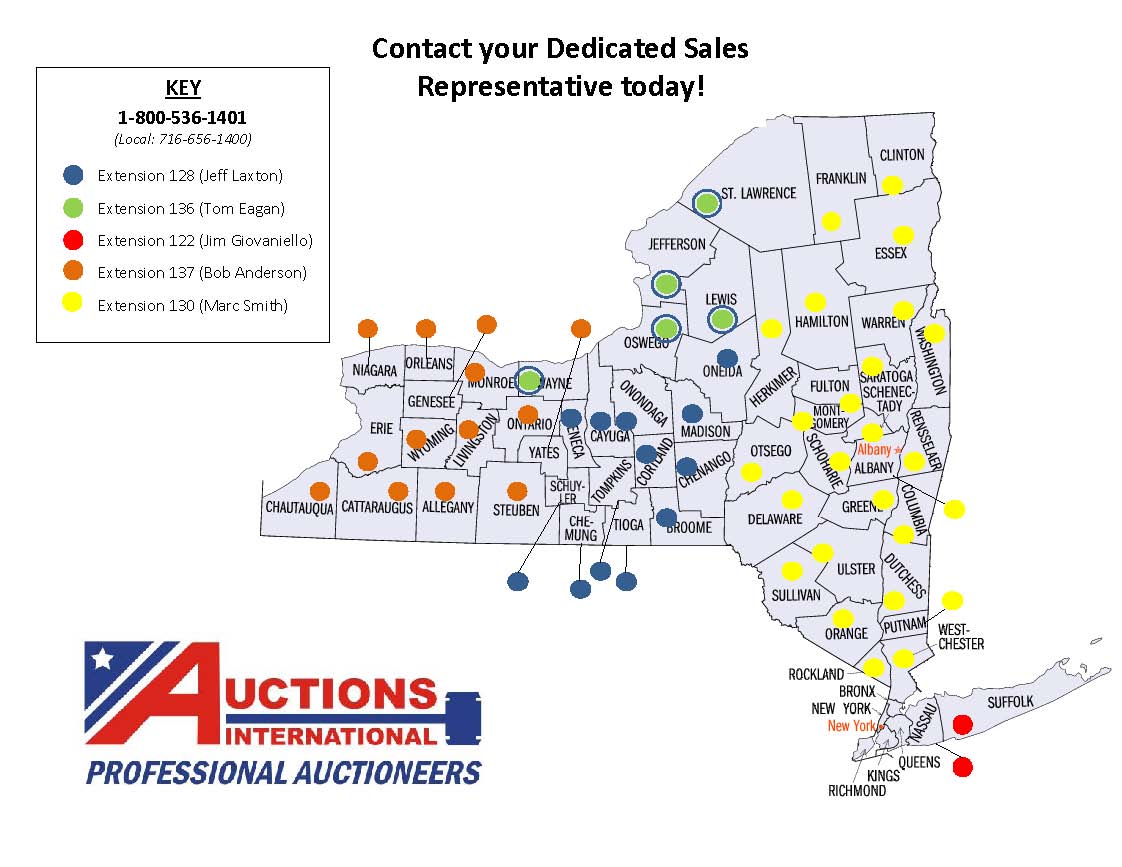 Bob Anderson- WNY: rja@auctionsinternational.com
Jeff Laxton- CNY: jeff@auctionsinternational.com
Tom Eagan- Northern CNY: tom@auctionsinternational.com
Marc Smith- Eastern NY: marc@auctionsinternational.com
Jim Giovaniello- Long Island: jim@auctionsinternational.com
NEW ENGLAND REGION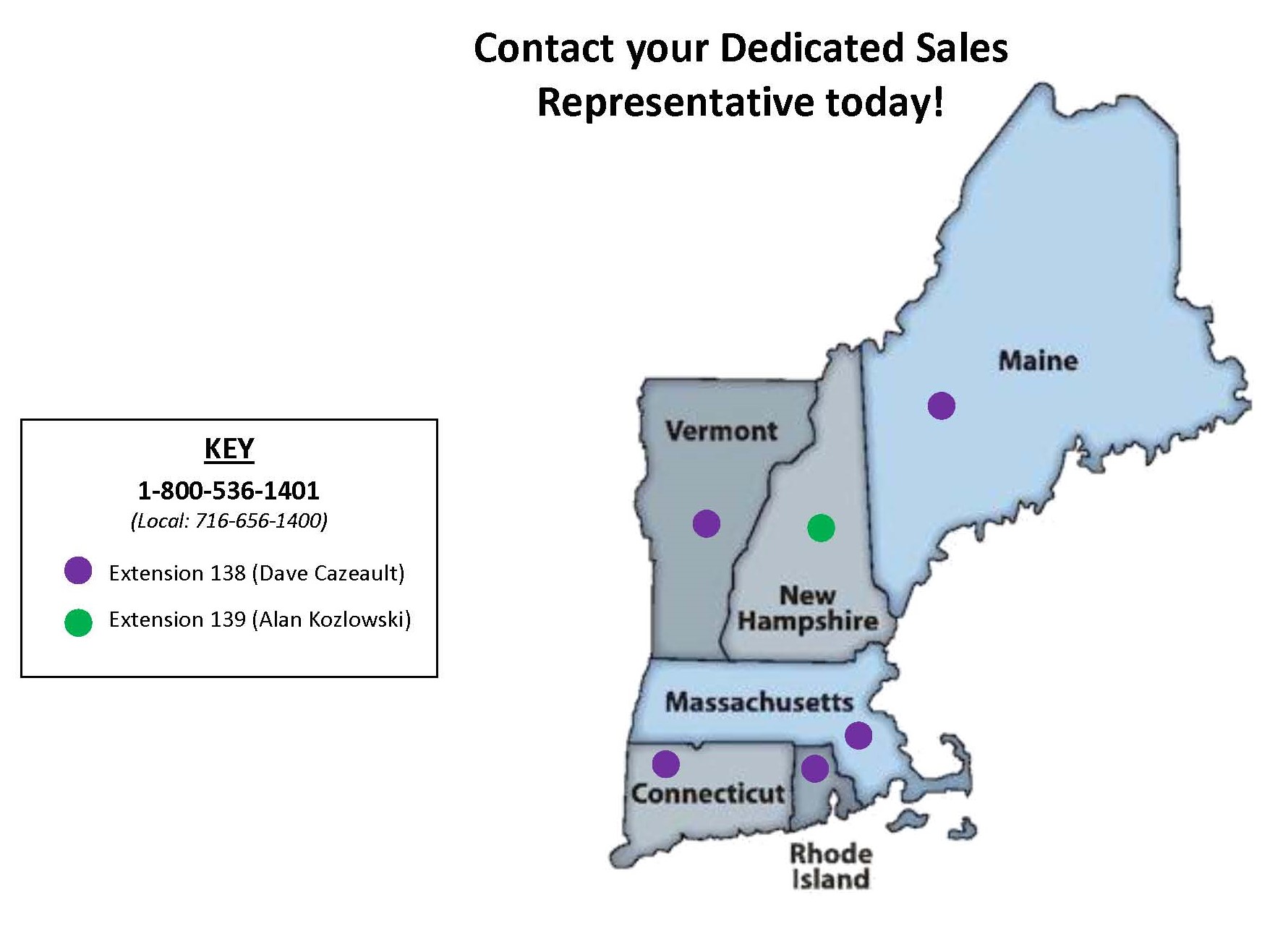 Dave Cazeault- New England Sales Representative: dave@auctionsinternational.com
Alan Kozlowski- NH Sales Representative: alan@auctionsinternational.com